The new line of accessories IRIDE demonstrates the work done to reinterpret traditional objects and accessories in new forms. Four objects with innovative linear shapes that, thanks to certain chromatic choices based on the contrast between light and dark, are able to give the products a definite personality and an extremely original style. Remote control, flashing light, anti-vandal protection for photocells and keypads are the main features of the most exclusive line of accessories on the market.
---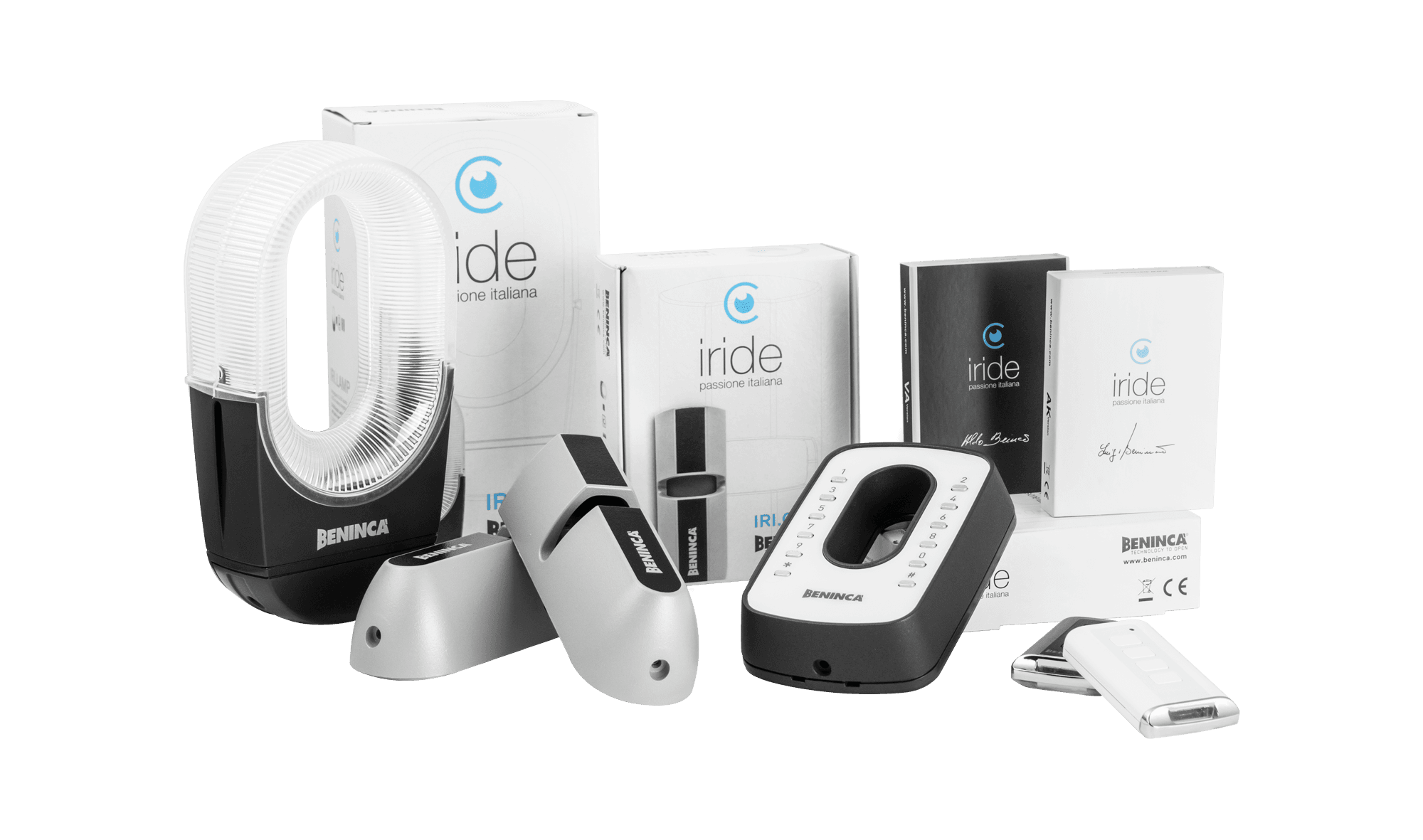 IRI.TX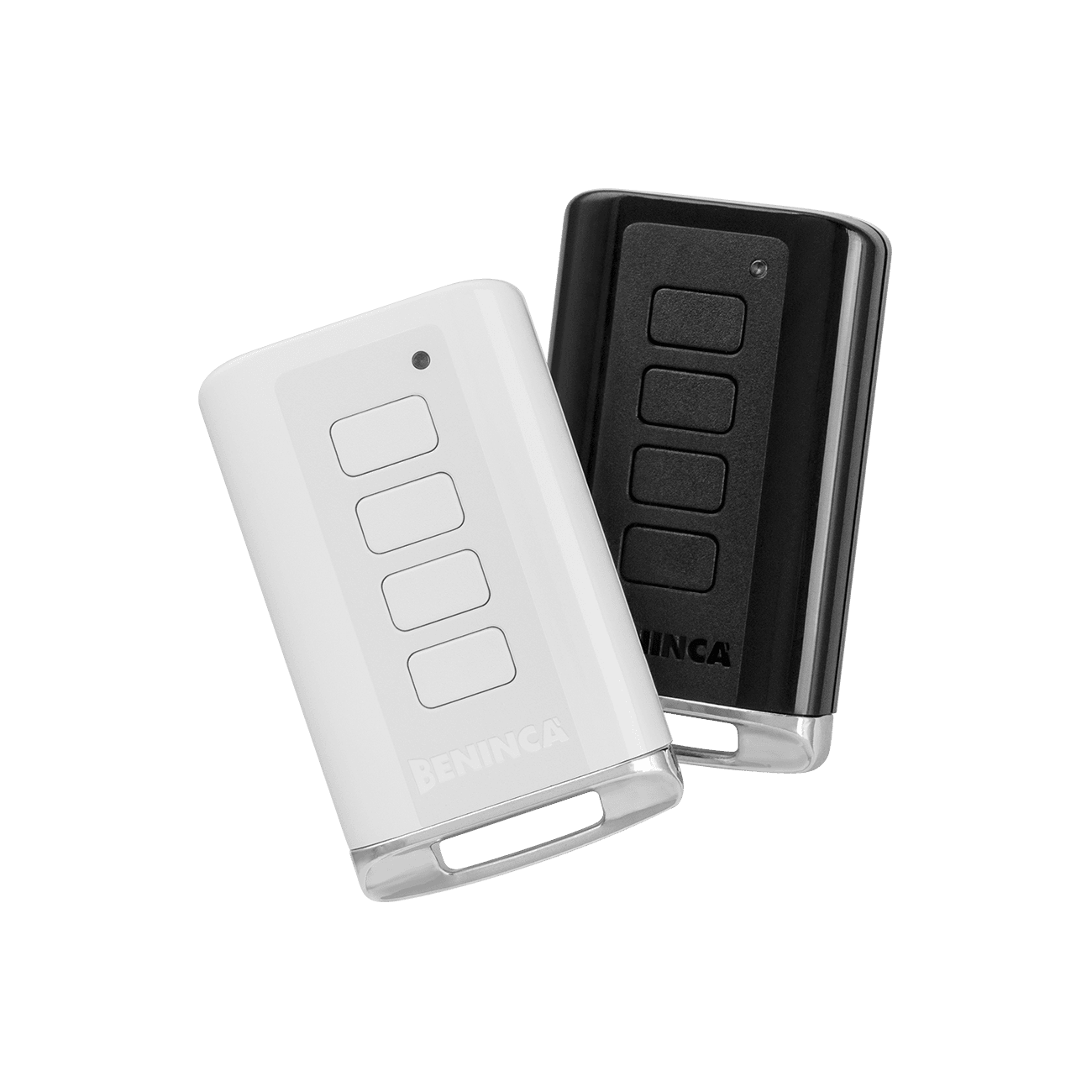 4-channel transmitter
---
4-channel transmitter characterised by a refined and elegant design, realised with high-quality materials, equipped with a metal case-back, which make it the reference product of the range of exclusive accessories IRIDE. A high-end product which encloses the reliability and the safety of Benincà electronics. Advanced Rolling Code (ARC), Rolling Code and fixed code Available in two versions, both with 4 channels: Advanced Rolling Code and fixed code, recognisable through the white case (IRI.TX4AK) or Advanced Rolling Code and Rolling Code characterised by a black case (IRI.TX4VA).
IRI.LAMP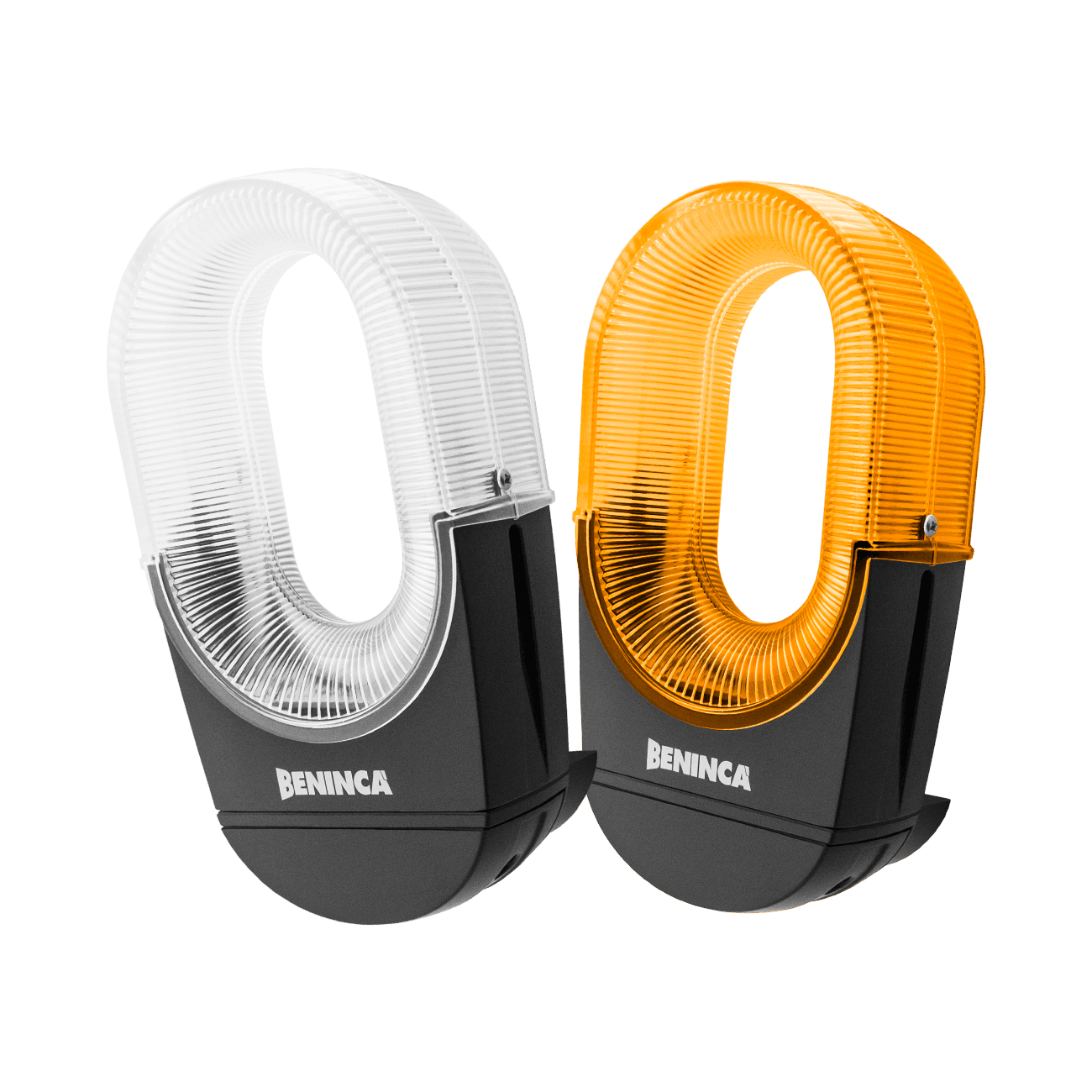 Full range universal LED flashing light
---
Possibility of wall mounting by means of its included support. Universal LED flashing light. Only one model to manage all power supplies from 20 to 255 V both alternate or direct. Only 1 W of maximum power absorbed: one of the lower on the market! IRI.LAMP is provided with the blinking function as standard, but it can be installed also on systems that already have this function (useful for maintenance interventions on old installations). Provided of a built-in aerial. It is also possible to use it as courtesy light or fix light. IRI.LAMP is projected to make the installation easier and quicker.
IRI.KPAD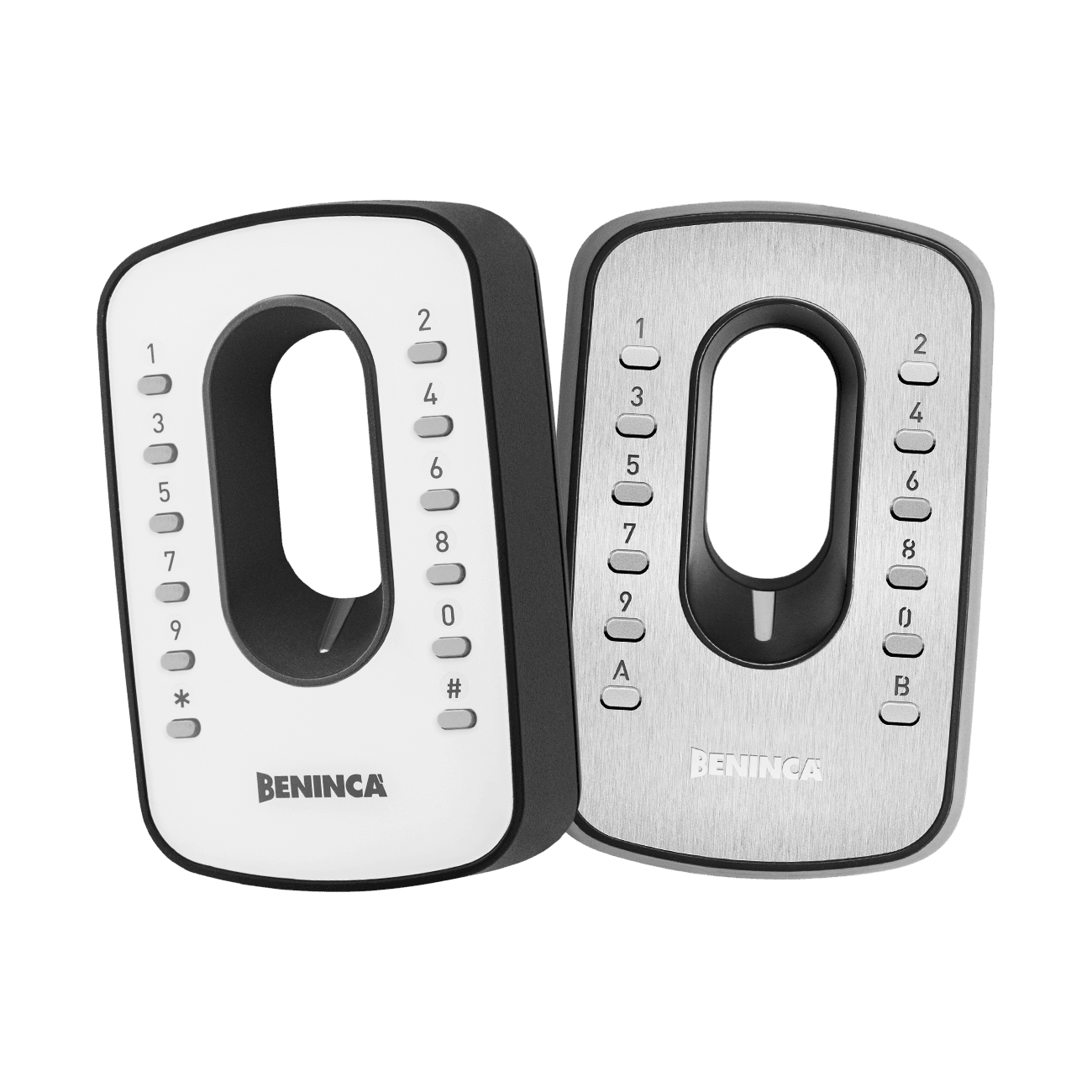 Vandal-proof digital keypad
---
Vandal-proof digital keypad available in three versions, wireless with stainless steel front and wireless or wired with aluminium casing and polished glass-effect front panel. All versions have mechanical chrome-plated buttons with LED back-lighting and sound when buttons are pressed and codes entered. The red or green central LED and the buzzer, with a repeated or long tone, indicate whether the code has been entered correctly or not. An access password can be set to protect the system from unauthorised persons changing the settings. The new keyboard is quick and easy to install and allows the device to memorize 254 PINs.
IRI.CELL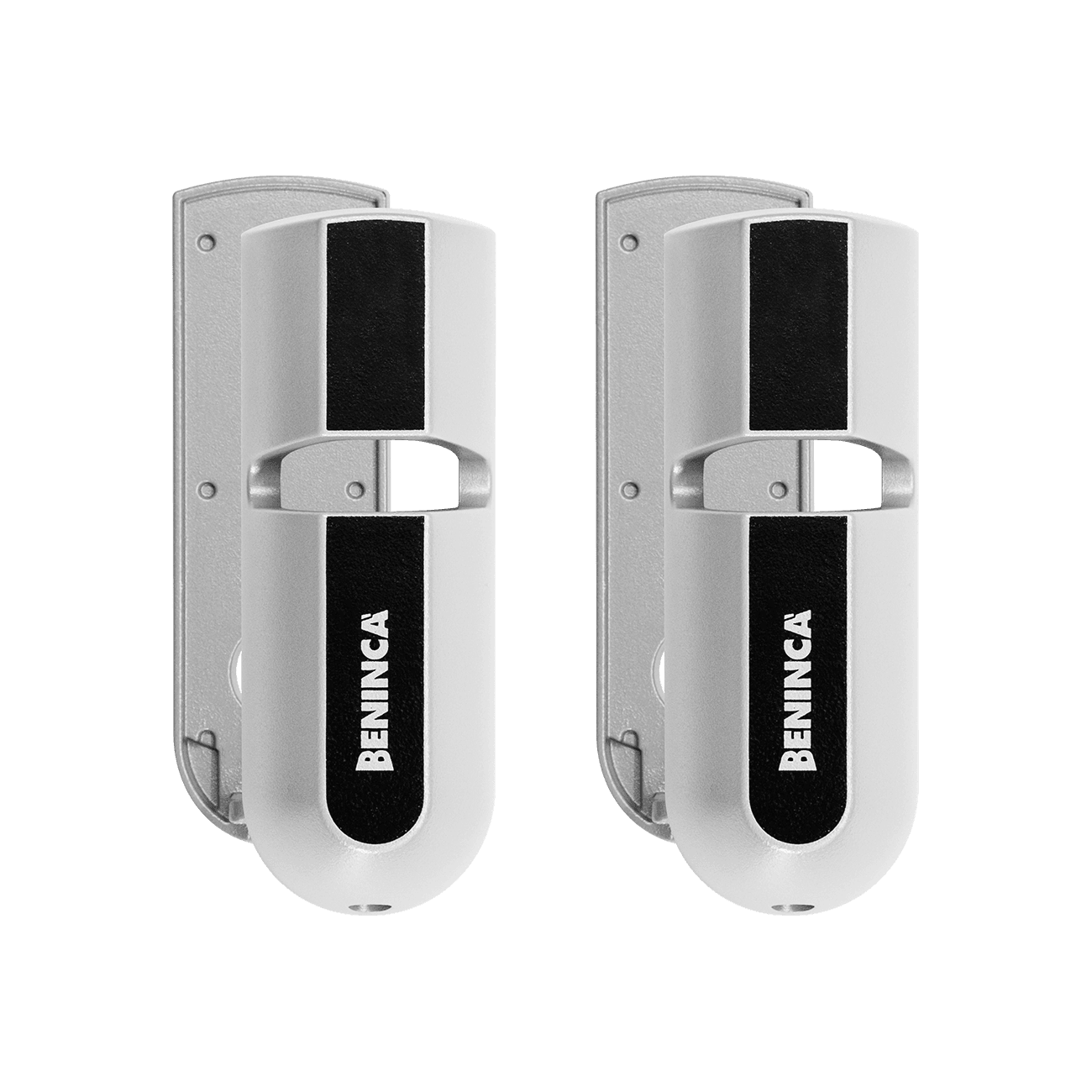 Cover of the vandal resistant accessory for the PUPILLA and PUPILLA.T photocells.
---
Photocells represent an important tool to prevent impacts on things or people in every stage of handling of gates, doors or front door. IRI.CELL consists in a real photocell protection against outside tampering or accidental breakage. The cover is all made of metal and consists in a solid frontal case with a refined design, hidden screws and a metal bottom. The assembly is fast and easy and it allows to keep the photocells adjustable by 180°.
---