Ossenzijl NL - Weerribben-Wieden National Park
A pretty village on the water surrounded by nature. A perfect example of public access controlled with Diva Barriers.
On the edge of the Weerribben-Wieden National Park in the Netherlands, we can find Waterstaete Ossenzijl: a pleasant holiday destination with a peaceful and relaxing atmosphere. Visitors can enjoy a vacation immersed in natural landscapes with water sports, hiking and bicycling. The Diva brushless barrier welcomes guests, thanks to our partner Portacon, who handled the installation process.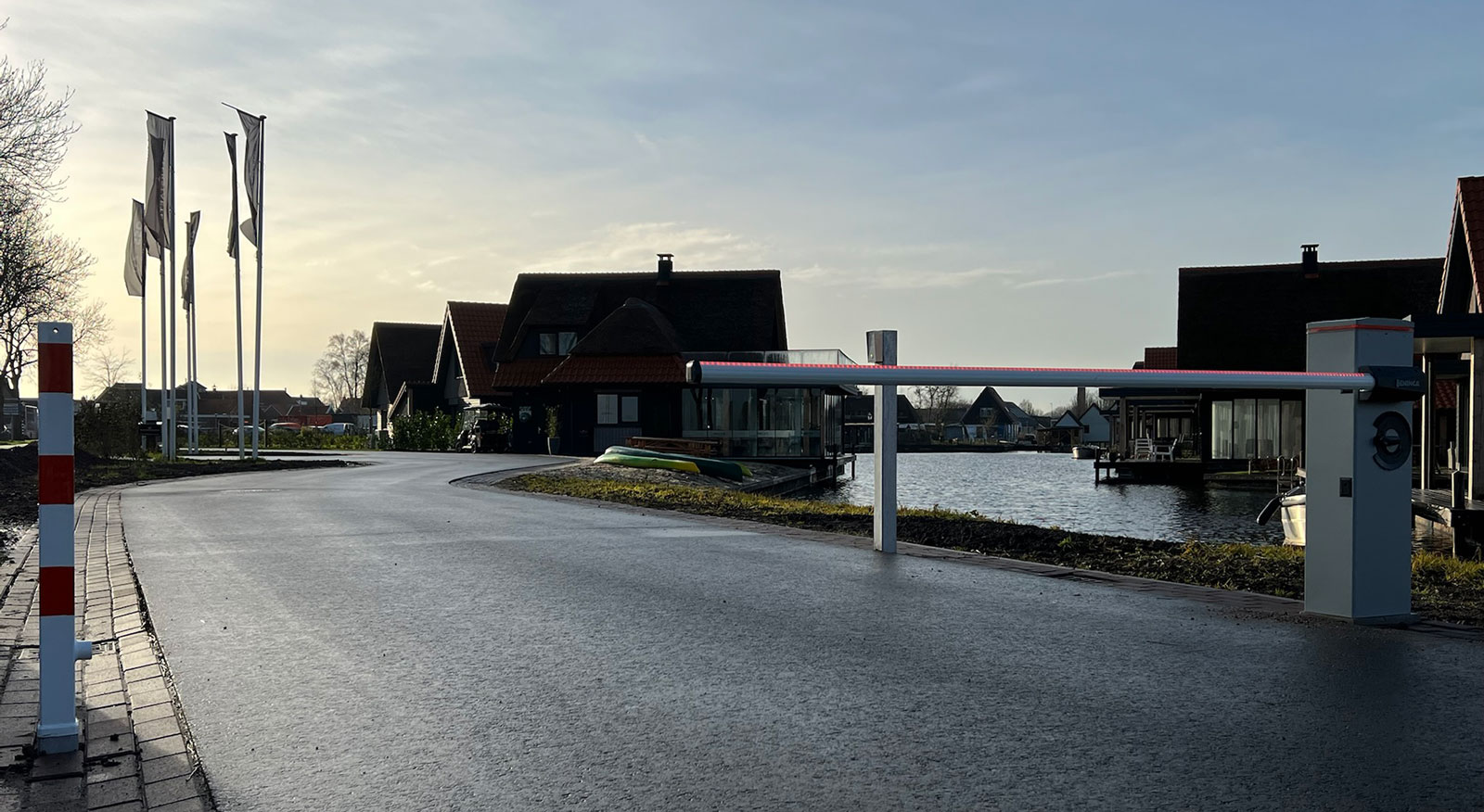 DIVA is the latest road barrier from Benincà and represents an evolution of the product in terms of its design and technological performances. The new LED RGB light-signalling system allows you to change the colour to your liking. The compact and meticulous design of the body hosting the internal mechanics is completed with an upper part housing the barrier's "electronic brain". Brushless technology guarantees an intensive use, the highest performances, reliability and fluidity in movement.